House design ideas with floor plans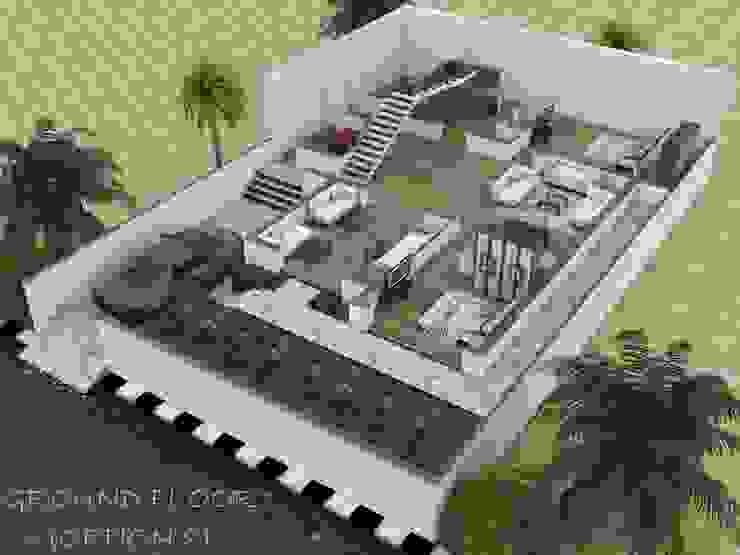 Gone are the days when building a house was everyone's dream. Nowadays, with high-rise apartments offering a convenient alternative, most homeowners prefer them over houses. While the advantages of living in an apartment complex are indisputable, it comes with its fair share of disadvantages too – lack of privacy, noise, and the absence of a private garden. An apartment is built by a developer, so all you need to do is design the interiors. In comparison, the process of building one's own house can be tiring, but the result is well worth the effort. If you have a small plot of land and are contemplating whether to build a house, looking at some modern house floor plans will get you started with deciding on everything you need to include in your home.
Should you build a single-story house or one with two floors? Do you need an extra bedroom or would you rather use that space for a garden or terrace? Will, there be enough place for a garage or will you have to park under a covered carport? To make these decisions simpler for you, we present some Indian house plans in 3D. Browsing through such unique house design plans will help you to visualize the layout of your house. You can even show the one that you like to an architect so that it's easy for him to understand your preference for a layout.
Single story modern house plans
FLOOR PLAN
EVEN SIGHTS ARCHITECTSREQUEST QUOTE
Let's start with a simple two-bedroom house that is built on a single level. If the plot is narrow and long, the house should be designed to suit the shape of the plot. The entrance door leads into an elongated hall set in an open plan. It has a living area, the dining room in the center, and an open kitchen at the back. A door leads from the living room to one of the bedrooms, while the entrance to the master bedroom is near the dining room. Both the bathrooms have attached baths. In this small house plan, the master bedroom is slightly larger than the second bedroom and has a separate dressing area, besides a bigger bath. Small green areas are created on both sides of the house. These patches of greenery can be seen from the bedroom windows.
Simple 2-bedroom house plans
LOWER FLOOR OF DUPLEX
EVEN SIGHTS ARCHITECTSREQUEST QUOTE
In the long list of innovative home design plans, this is another layout for a simple two-bedroom house. Here, the living room and dining area are set in an L-shaped design. The enclosed kitchen is in the corner. The kitchen is tiny, but has the cabinetry and workspace arranged in a U-shaped layout to optimize space utilization. Both the bedrooms are almost identical in size and are mirror images of each other. They have attached bathrooms set along the outer wall for privacy.